What is it?
THE BEST OF DURUM WHEAT AND BARLEY IN A NEW NATURAL CEREAL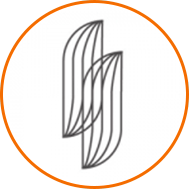 Tritordeum is a new natural cereal born from the combination of durum wheat (Triticum durum) and a wild barley (Hordeum chilense) native to Chile and Argentina. It is the first newly-created cereal suitable for human consumption.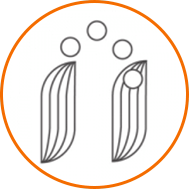 Tritordeum has been developed by traditional breeding techniques and it is not a GMO (Genetically Modified Organism), thus Tritordeum is a natural crop species. It is registered in the Community Plant Variety Office (CPVO) of the European Union.
More than 30 years of breeding have resulted in a new cereal crop that brings major benefits for health and a low environmental impact.
Tritordeum is suitable for a wide range of cereal-based products and, thanks to its unique properties and functionalities; it is very suitable for the production of innovative products. Tritordeum products stand out for its taste, aroma and attractive golden-yellow color.
Advantages
TRITORDEUM OFFERS ADVANTAGES FOR THE FARMER, THE MANUFACTURER AND THE CONSUMER
Agronomic
It is an alternative crop with high resistance to drought and heat stress. It is a sustainable crop since it needs little water and few fertilizers.
Nutritionals
Tritordeum is a new cereal with nutritional properties that cannot be found in other cereals and that make it a healthy alternative.
Organoleptic
Tritordeum products stand out for its pleasant aroma, sweet and natural flavor, and attractive golden-yellow color that make them unique.
Philosophy
TRACEABILITY, QUALITY AND SUSTAINABILITY
Since the company monitors the whole value chain, it is able to identify each batch of grain that comes onto the market, always guaranteeing the values of sustainability, quality and traceability.
We work with local farmers, carefully selected, through a contract that ensures the repurchase of their harvest.

The grain is thoroughly transported to the flour mill.

Tritordeum grain is milled in licensed flour mills.

The manufacturer always buys the flour at the same price, since the price of the grain is fixed and is not depending on market.
Products
AN INNOVATION SUITABLE FOR A WIDE RANGE OF PRODUCTS
Tritordeum is a versatile cereal, suitable for a wide range of products and innovative applications.
Discover the catalogue with Tritordeum products!
Where?
FIND OUT WHERE TRITORDEUM IS GROWN, WHERE IT IS MILLED AND WHERE IT IS SOLD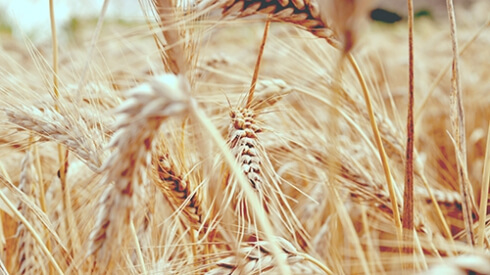 Where is Tritordeum grown?
Tritordeum grows on lands of both conventional and organic local producers, in Spain, Italy and the South of Portugal.
Where is Tritordeum milled?
We work with several flour mills that supply the Spanish and Italian market demand. Nowadays there are eight flour types of Tritordeum. Get to know them!
Where is Tritordeum sold?
Through our search engine / map you will get to know where you can find flour, ingredients and products based on Tritordeum.